By By Sarah Nicastro, Creator, Future of Field Service
Over the last couple of weeks, I've had several conversations to understand how our audience is navigating the current crisis. I've talked with service leaders, consultants, technology providers, and even a physician about how they are being impacted both as individuals and as businesses. While the circumstances we're all facing are unspeakable, there are a few themes I plan to explore in the coming weeks that surface in nearly every conversation I've had and serve as a sort of silver lining to what's happening.
One of those themes is how the current state of our world and this giant we are collectively battling is bringing us together as human beings. How it is reminding us all what is really important, how it is forcing us to connect in new and different ways, and how it is giving us an opportunity to – even if from afar – care for one another. But I do recognize that, for many businesses, the pressure of what's happening can make it difficult to determine how to tactically balance empathy and caring for your people with the very real logistical and financial struggles that you're facing.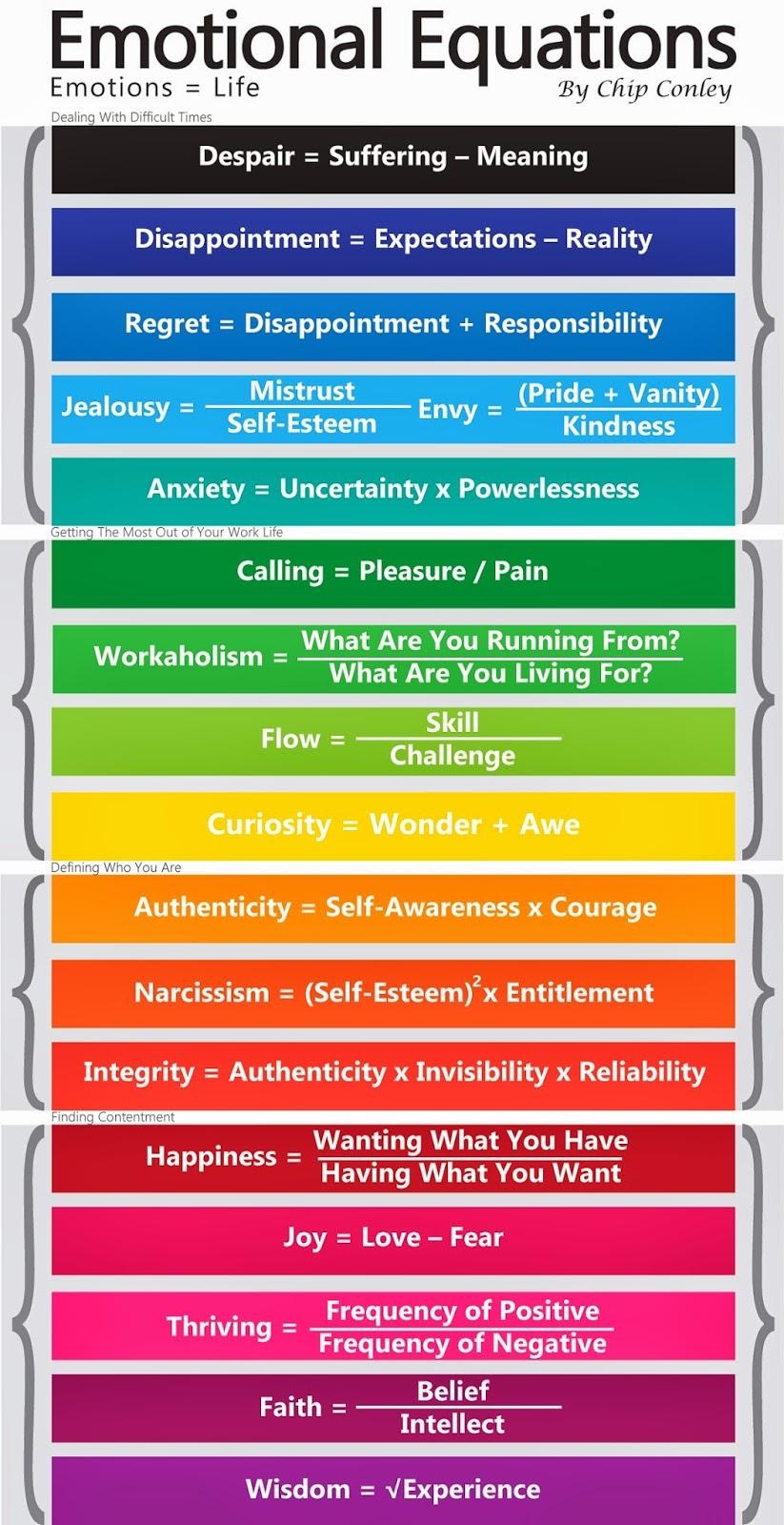 I came across this image recently from New York Times bestselling author Chip Conley from his book Emotional Equations, and I wanted to share because I think it provides some helpful context particularly right now. As Chip says, in Emotional Equations he "translated the cognitive processes which dictate our emotional responses into simplified formulas for understanding."
There's plenty of content out there on why empathy is so important for business, but before we can appropriately practice empathy we first need to understand the emotions of the people we're serving. With this visual from Emotional Equations in mind, I want to suggest three areas in which it is critical to be empathetic as you work to manage this crisis.
#1: Your Employees – When I look at Chip's chart, I think there's one emotion we're universally feeling right now – anxiety. It's important to put yourself in the shoes of your employees and consider how they're feeling. For companies whose services are still in demand, this anxiety may be more around staying safe and keeping their families protected from harm. For companies that have seen a steep decline in business, that anxiety is likely more around losing their jobs and even access to healthcare. I'm not suggesting that the consideration of their feelings will change the hard decisions you may have to make in either situation, but leading with empathy will make a difference. Regardless of what challenges your company is facing, treating your employees with respect, open communication, and keeping their feelings top of mind is critical.
#2: Your Customers – In addition to anxiety, your customers may be feeling disappointment. Businesses are struggling, individuals are feeling isolated and stuck. Whomever you serve, it's a hard time to do so. Maybe empathy is how you serve your customers is simply taking extra safety measures in the service you're providing, as I illustrated in this article reviewing my recent Vivint service experience. Maybe your method of service or value has been impacted and halted. If this is the case, think outside of the box. How can you serve your customers differently in this time? How can you connect with them and ease some of those feelings of anxiety and disappointment? I've seen so many examples of companies getting creative in delivering value to their customers – the Cincinnati Zoo has been going live on Facebook daily delivering an "at-home safari," many fitness apps have made their services free for all of those stuck at home to enjoy, DJs are having "club quarantine" events on Instagram. While these are less field-service specific examples, my point here is to first, keep your customers' feelings in mind and second, look for alternative ways to connect and deliver value.
#3: Your Community – Finally, consider how you can serve your community in this time. How can you, as an individual and as a business, show integrity and authenticity? This brings to mind examples of how many companies have begun helping those in need, but also how some have pivoted entirely to be of service in this time. Everlywell has begun making COVID-19 tests to augment availability. Dyson and others have begun manufacturing ventilators. This global crisis is one that we will only recover from if we do so together.
None of us can predict what the future will bring with all of this, but I can tell you one thing with absolute certainty: how you treat people right now is something that will be remembered for a very long time. It's so important to act with that in mind.